Bounces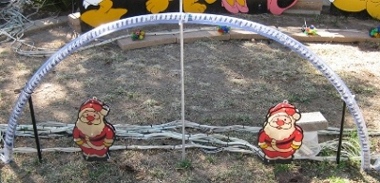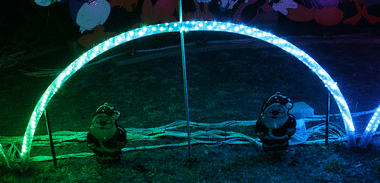 Bounce Summary:
LEDs: 768 (RGB LEDs)
Channels: 192
Control Boards: 12
Voltage: 12V
The bounces' shape comes from powder coated garden arches that we purchased from Bunnings. We only used the top part of the arch. We then wrapped double sided foam tape in a spiral around the tubing. On top of the tape we added RGB LED strip which we purchased from Deal Extreme.
To water proof the bounces we purchased clear plastic tubing from Clarke Rubber and slid it over the top of the lights.